Login
Log in if you have an account
Dont have an account? Register
Magic Loop Method of Knitting in the Round
01 Jul 2022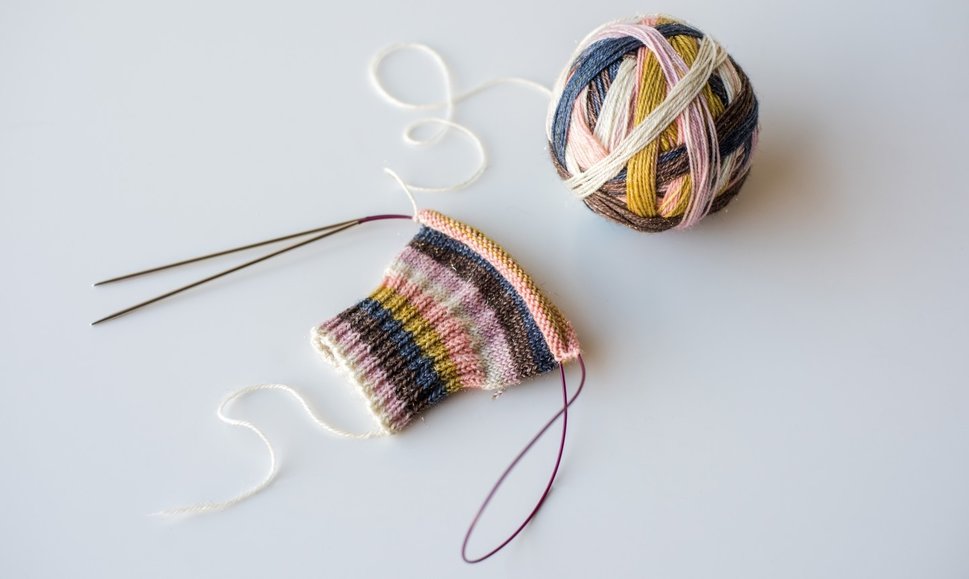 This is no surprise to anyone who knows me, but I hate using DPNs, also known as double pointed needles or as I like to call them…. The Devil's Pointy Nasties. Years ago, when I started knitting in the round, I soon realized that knitting smaller circumference projects required the use of DPNs to accomplish the task. I would use the smallest circular needles I could and then only use the DPNs for those last few rows.
Knitting in the round on a circular needle works fine for things that are 16" or larger. You can try using a 9" circular needle if you can find one in your size. But I find using those small needles hard on my hands, and I can't knit for long periods with the smaller circular needles. So, I managed to avoid small circumference knitting for a considerable time, using seemed sleeves, etc. This worked for me because that was all I knew. BUT then I discovered the magic loop method and a whole new world of projects opened to me.
The magic loop method allows you to knit those small diameter tubes like sleeves, mittens, gloves, and socks without having to use Double Pointed Needles. When I tried DPNs I had the common issue of losing stitches off the ends or having the needle fall out of the work. It felt like I didn't have enough hands to hold them all. Also, when you stop or put your work down to move your clothes from the washer to the dryer, you don't lose any stitches.
In my humble opinion, the magic loop method is simple and avoids the problems of dropping stitches off the ends. Losing stitch markers often is a problem with DPNs, but with magic loop, you can place them in between and use the ends as a marker. Magic loop can be used to work any number of stitches, although many stitches would be better accommodated using a larger circular needle. So, if you have never tried magic loop method of circular knitting and want to learn, sign up for one of our classes. Hopefully, it will open a whole new set of options for you to knit, as it did for me. I would love to teach you how.